This post brought to you by Pier 1. All opinions are 100% mine.
Now many people know that we just bought a new house and what comes with a new house? A LOT of decorating! Now that it's getting warm I love to decorate outside. Unfortunately our backyard looks like a sandpit so there is lots that needs to be done!
March 20 marked the beginning of Spring and down south it marked the beginning of some super hot weather! Now I'm not complaining but we really need some shade for our backyard! So I ventured on over to Pier 1 to see what they had to offer.
The first thing that caught my eye was this outdoor wicker rocker. I love to read outside and this would be perfect!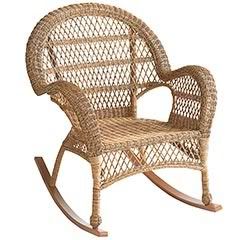 Then there's the issue of shade. So I checked out the umbrellas and this one would be perfect for outside table.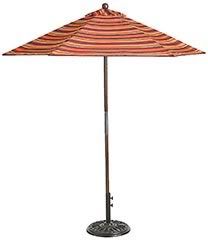 But of course that's not all Pier 1 Imports has to offer. Did you know that many of their furniture pieces can be used indoors and outdoors? I didn't! Well, until I saw the papasan's listed under outdoor furniture. T You can check out all the different outdoor Papasans that are available this spring! (outdoor Papasan, outdoor double Papasan, Swingasan) We actually own a Pier 1 papasan so I'm thinking about getting a new cushion and moving it to our front porch! They have so many to choose from. You can check them out HERE! Another perfect getaway spot! Shh...don't tell my family!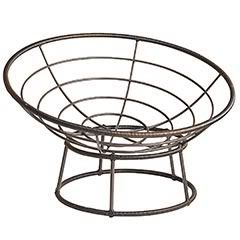 You can let your mind run wild with decorating ideas! Pier 1 even has a ton of creative outdoor decorations to use. I found some awesome colorful cushions in the special savings section. They were discounted down to $24-$48! What great prices. You just have to be savvy and look around on the website. I would also suggest hitting up your local Pier 1 store. I always get mailers for discounts and I can usually found a great sale or must have item when I visit!
Finally, don't forget the Pier 1 Tweetups
The latest are going to be in Atlanta on April 5 and then in NYC on April 20. You can come out, have some fun and meet some fellow bloggers and tweeters. Just click on the link to learn more!